ANY
Timer Switch
Rated
4.5
/5 based on :
11286
User Reviews
surge lightning protection device
First-level surge lightning protection device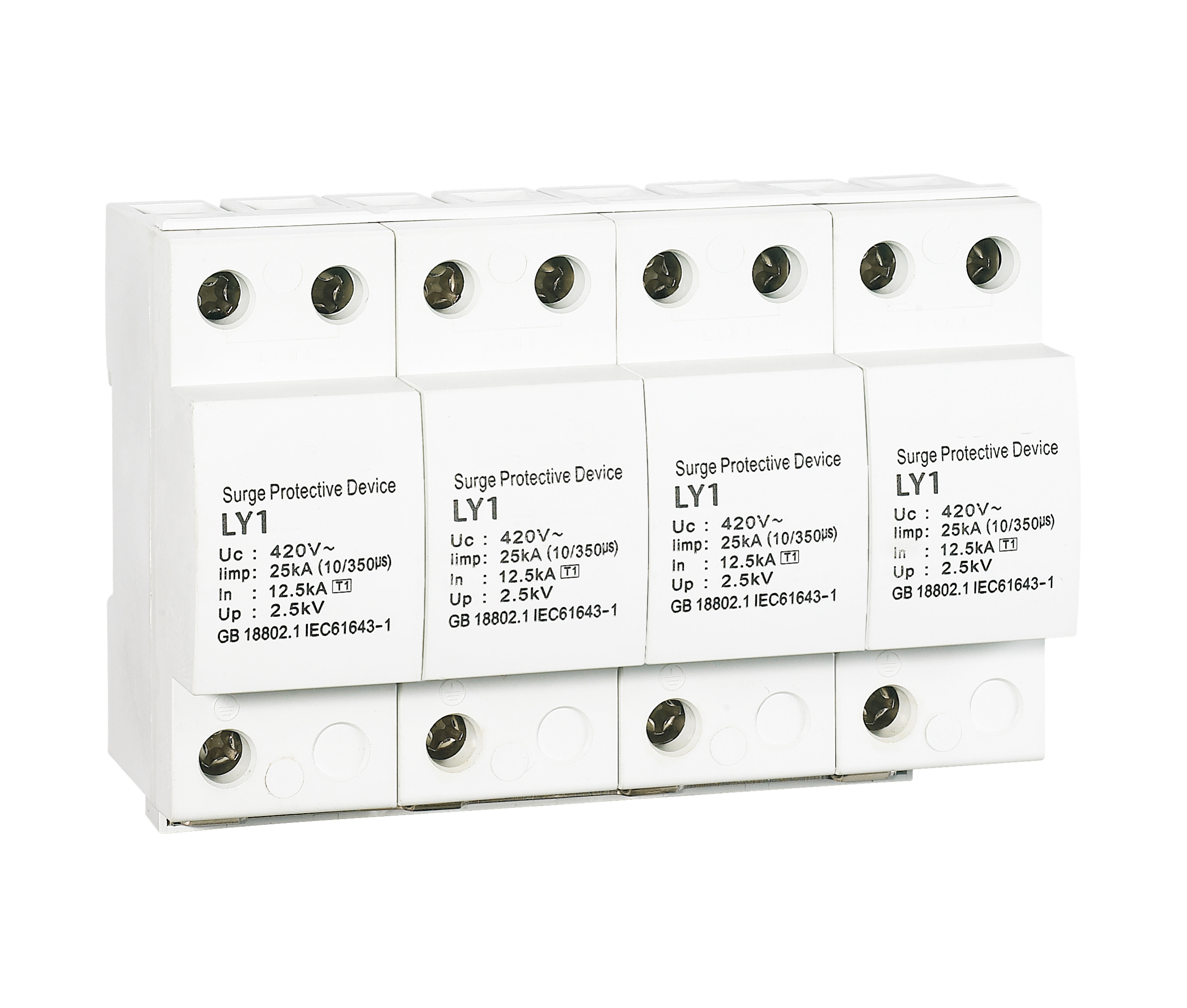 product description
LY1 shape and installation series surge protector is suitable for AC 50Hz/60Hz, 380V and other power supply systems can be used as equipotential connection for lightning strikes. The shell design is installed on the 35mm electronic rail. The device fails to be disconnected from the device. The flow is overheated. When the breakdown fails, the failure release device can automatically detach it from the grid, and the visual alarm indication module can be replaced with the working voltage.
◎ Built-in over-current overheating, temperature-controlled circuit breaker technology
◎ Module design, easy installation, online replacement
◎ Low leakage current, fast response time and low residual voltage
◎ Alarm indicating device, green (normal), red (fault)
◎ High energy, gap discharge electrode (N-PE)
Features
◎ Replace the protection unit without power failure
◎ Up to 20kA (8/20μs) lightning current shock
◎ Action response time is less than 25ns
◎ The working status of the visible window color protection is green (normal) and red (fault).
Technical Parameters
                                                      level
1
2
3
4
Limit voltageUL
Nominal impact flow capacity10KA
1000
500
Nominal impact flow capacity10KA
1500
1000
500
Nominal impact flow capacity10KA
2000
1500
1000
500
                                         level
230V
400V
Ue
Maximum continuous operating voltage(AC)V
300
320
 350
485
510
550
Maximum continuous operating voltage(AC)V
380
430
455
640
670
745
Voltage protection levelUL(8/20US)
10KA
1500
1800
2000
1800
2000
2500
20KA
1500
1800
2000
1800
2000
2500
30KA
1800
2000
2000
2000
2000
2600
40KA
1800
2000
2000
2000
2000
2600
60KA
1800
2000
2000
2000
2000
2600
80KA
1800
2000
2000
2000
2000
2600
100KA
1800
2000
2000
2000
2000
2600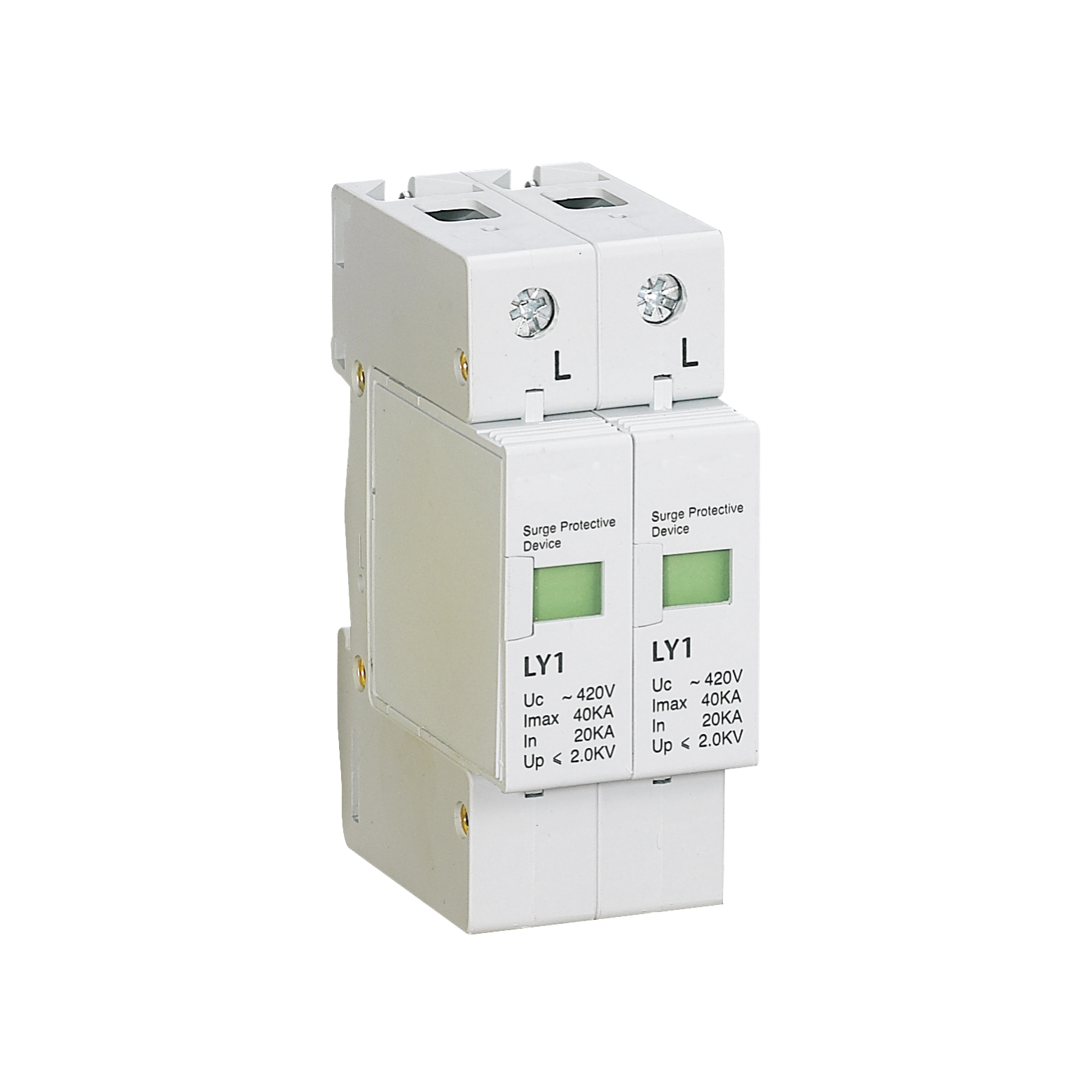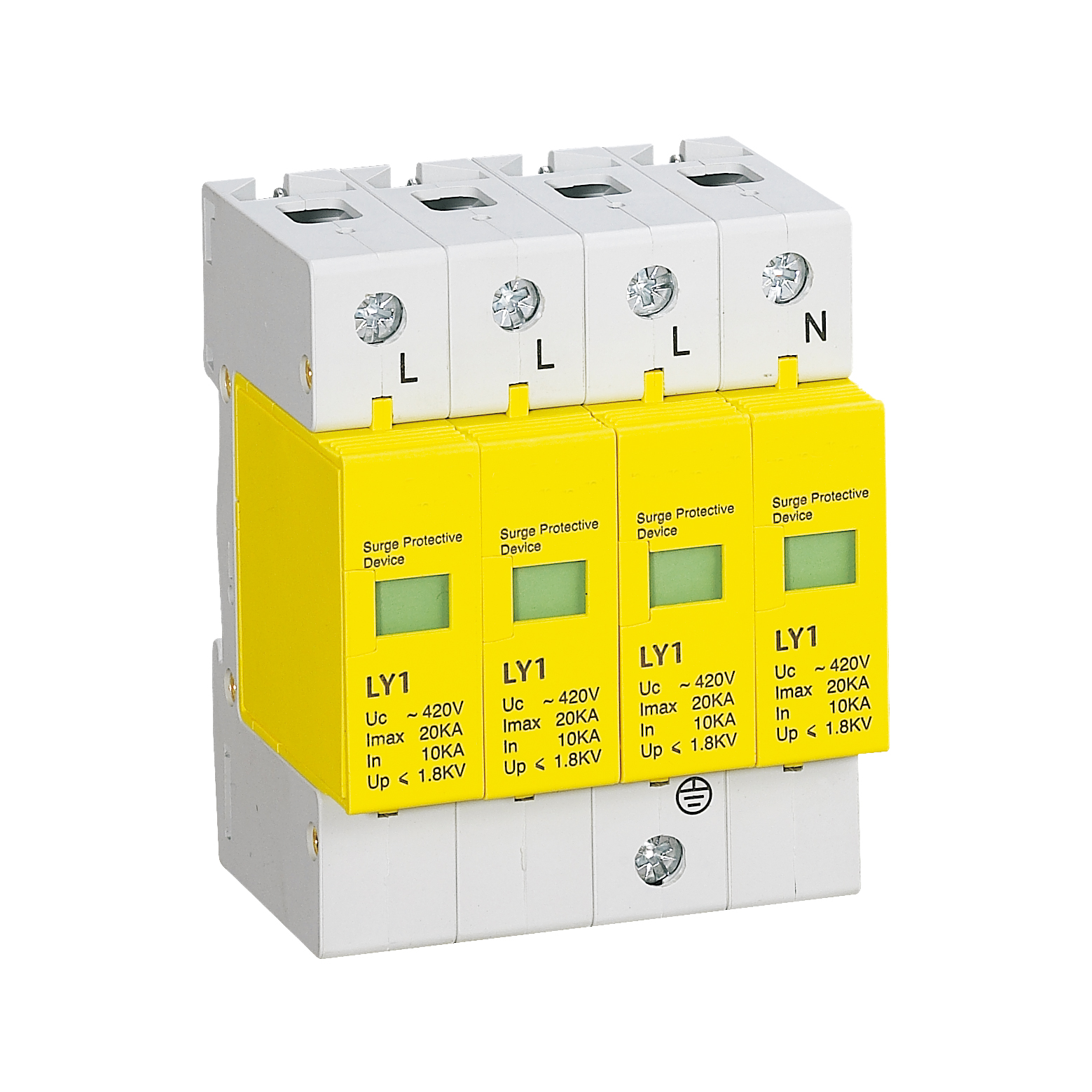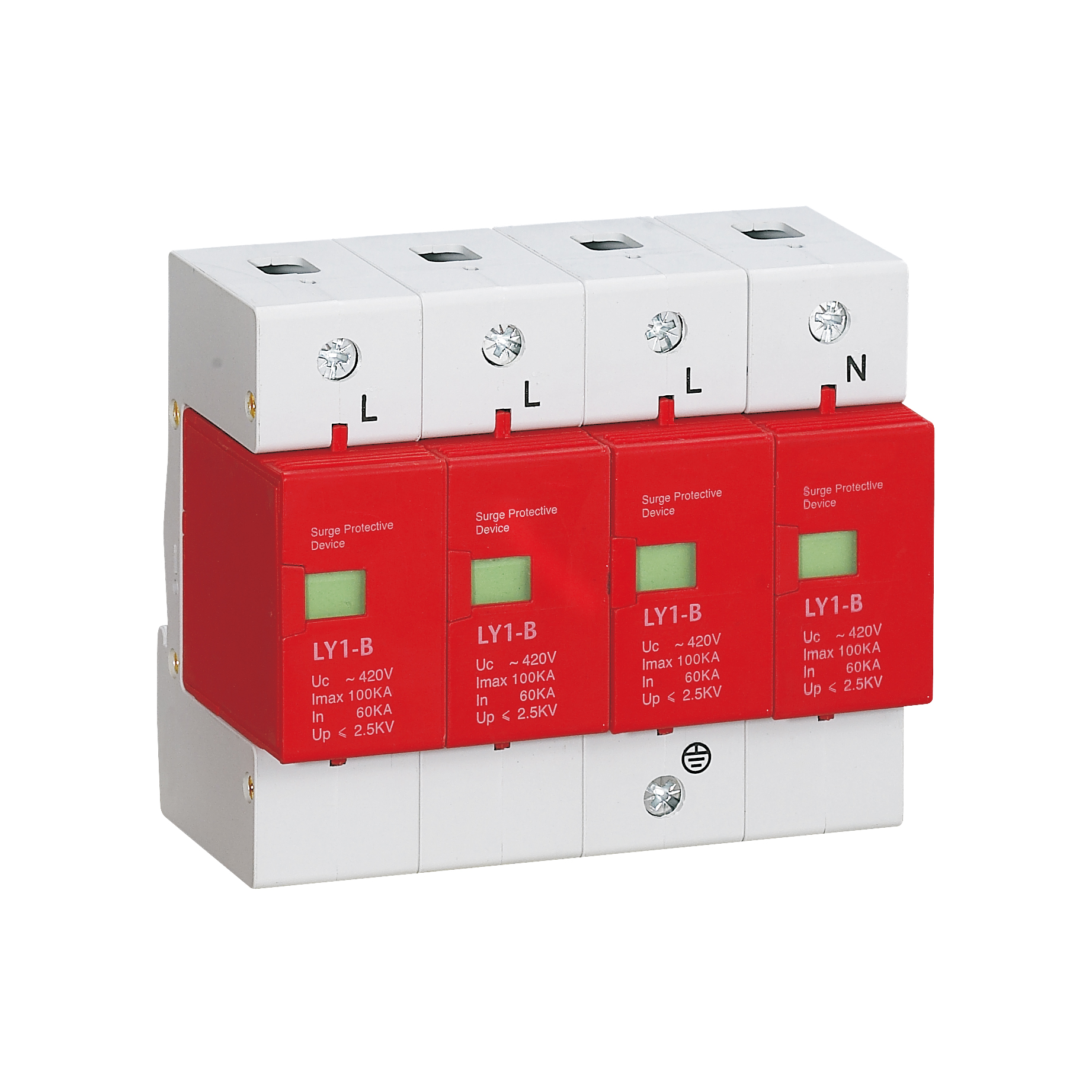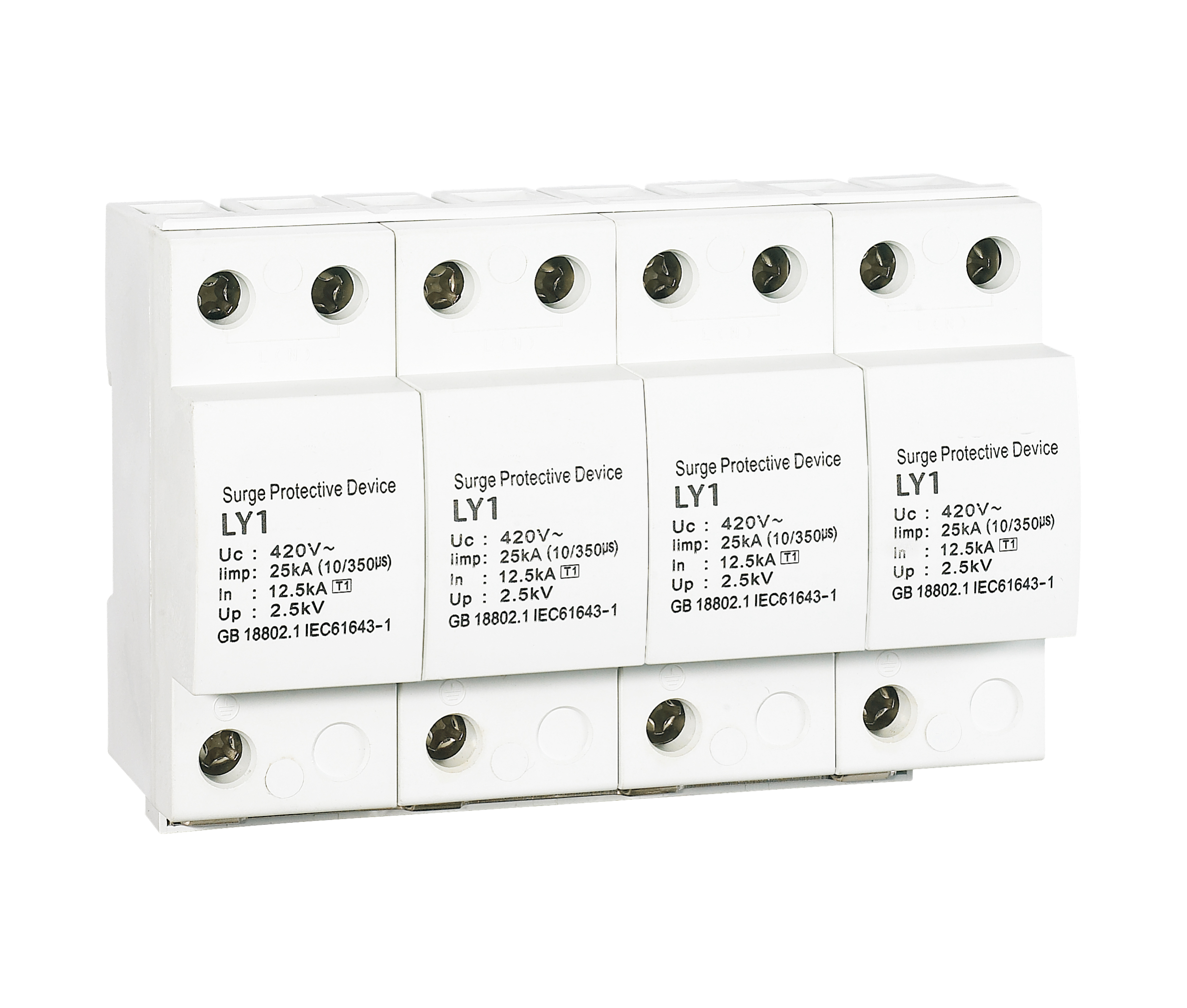 Related Products